Training Activities
CONSOLIDATION OF HISTORICAL BUILDINGS
KNOWLEDGE, PROTECTION, INTERVENTION CRITERIA
2021 – ongoing
https://www.architettifirenze.it/corso/consolidamento-del-costruito-storico/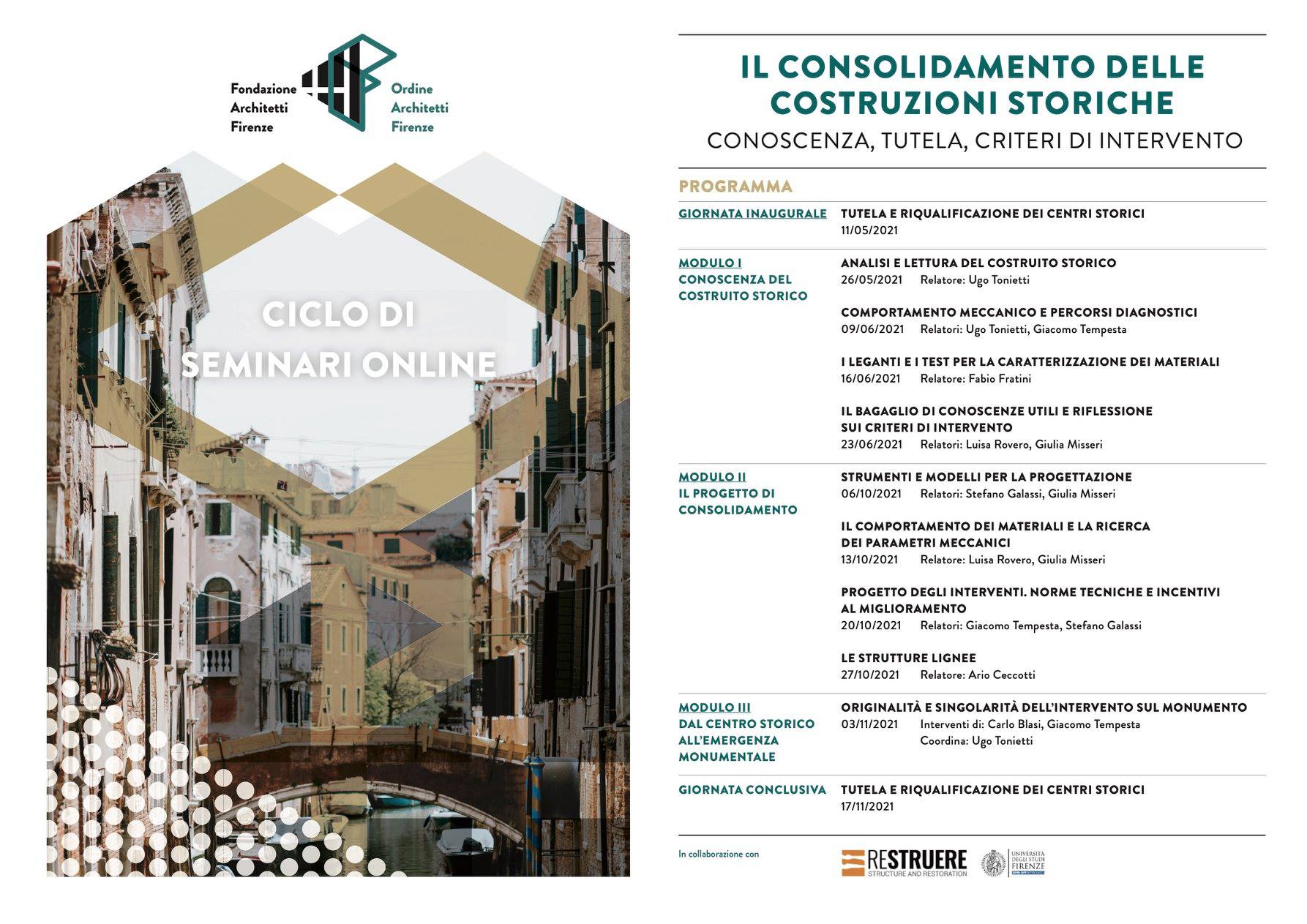 Training course, in collaboration with Fondazione Architetti di Firenze on the theme of "Consolidation of historical buildings".
Main topics of the course: the point of view of conservation, consolidation, administration, the project, and the planning of interventions in the historic center. Strategies for a conservative restoration: improving the quality of living, safety, and accessibility, encouraging residency.
The course, divided into 9 meetings (divided into 3 modules) delivered on the online platform in synchronous FAD mode, with a period from May to November 2021, with the possibility of following both individual meetings and complete modules. The path will be preceded by an introductory meeting and a final meeting with the Public Administrations.
Suggestions from the opening day